Coordinated Care Management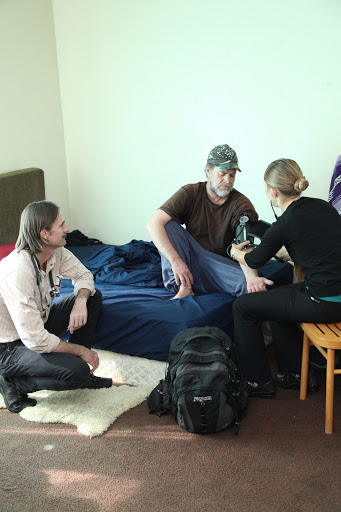 Figure 20.  The team makes a house call to a formerly homeless patient living in supportive housing.  Taken by Margaret Molloy. 
Services are designed to do whatever it takes to effectively meet the complex needs of individuals experiencing homelessness via accessible field-based outreach, engagement, health care, behavioral health, social services and housing navigation to unsheltered individuals.  
Key features of coordinated care management include:
Designated team members serve as the central point of contact for the prospective patient through which care and services are coordinated for primary and specialty health care, behavioral health, social care and housing.
Team members assist individuals at different stages of the health/housing stabilization process.
Services are flexible to meet individual needs.
Service intensity is regularly monitored and adjusted based on each patient's desires, level of functioning and acuity of needs.
Outreach and care management services may range from highly intensive individualized support as patients transition from homelessness to bridge (temporary) or permanent housing, to less intensive support for activities related to health maintenance and social services.