Diversion and Family Reunification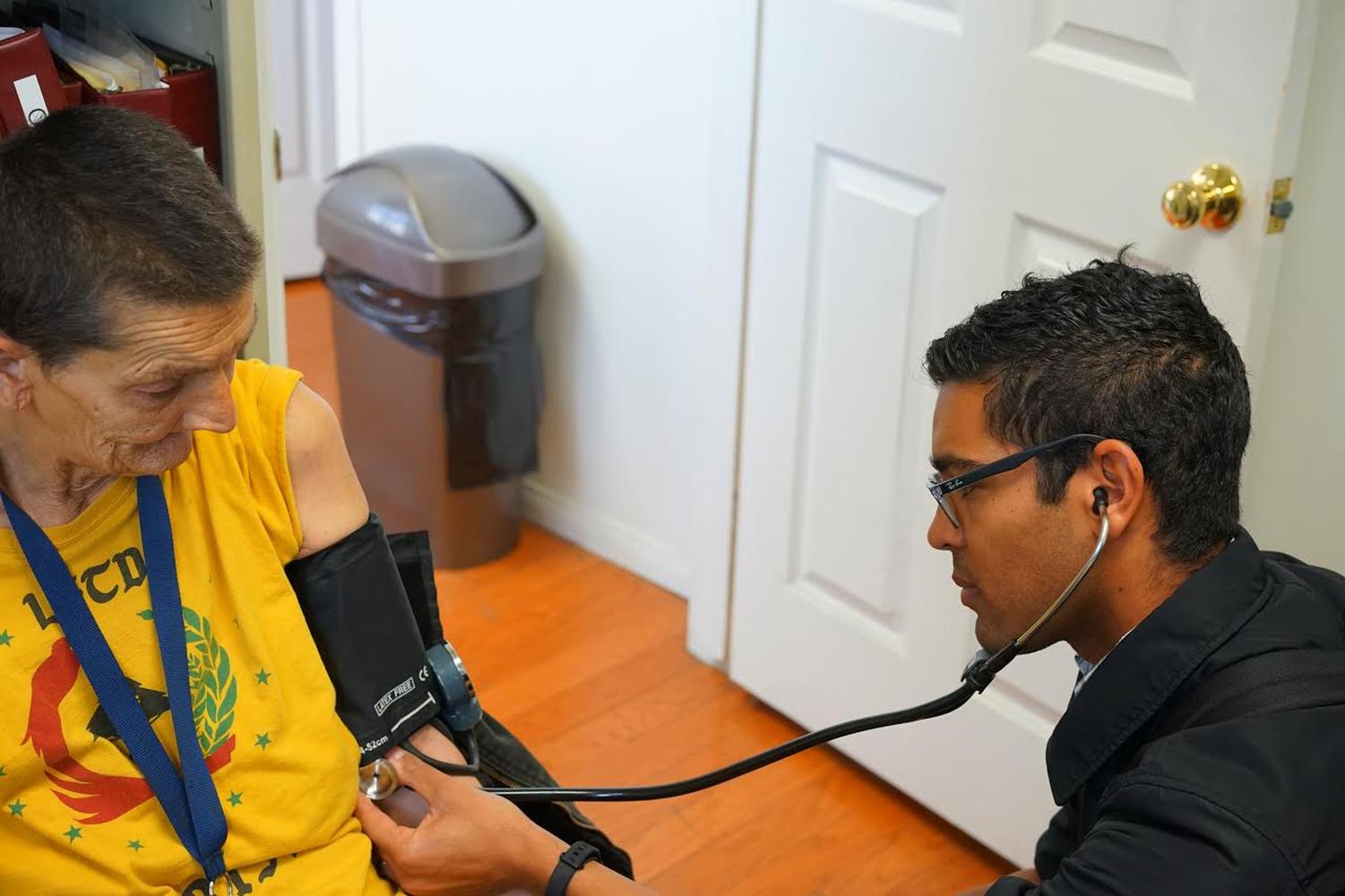 A visiting resident physician checks blood pressure for a patient housed in a Board and Care Facility.  Taken by Dr. Coley King of Venice Family Clinic.
An overlooked pathway to housing for some unsheltered individuals is Diversion and Family Reunification. This is a strategy that involves re-connecting unsheltered patients to housing provided by their friends or families. The strategy can also involve providing immediate financial assistance to return to permanent housing; for example, providing bus fare, plane fare, or money to pay tickets or citations preventing someone from leaving or returning to a specific area.61
Diversion and family reunification should be considered for any unsheltered patient who has this option and is interested in pursuing it.
Questions for consideration:
Are patients being screened by the outreach partner for diversion or family reunification eligibility and assistance?
Is there a potentially safe, viable and verified housing solution with family, friends, faith community or others in the patient's network?
Is flexible funding available via social service agencies or state/local government to help facilitate a housing solution?
Does the person or family on the receiving end have the commitment and resources to care for the returning family member or friend?
Unsheltered patients often have disabilities that create barriers to travel. Medical clinicians are often called to assist in the family reunification process. Some examples of useful actions taken by medical clinicians and interdisciplinary teams to overcome barriers include:
Writing an emotional support animal letter for a patient with mental illness who cannot travel without or on account of an emotional support pet.
Providing 30 days of low-cost or free medications for a patient to take while traveling and to provide a buffer for him or her to establish care back home.
Providing documentation that a patient with chronic disease or severe mental illness is medically cleared to fly/travel by bus or train.
Providing documentation that a patient is free of communicable disease.
Securing durable medical equipment needed for comfortable, safe travel, or things that will be difficult to obtain immediately upon arrival home—crutches, walkers, braces, splints, walking casts, diapers, wound care supplies, colostomy or catheter supplies, etc.