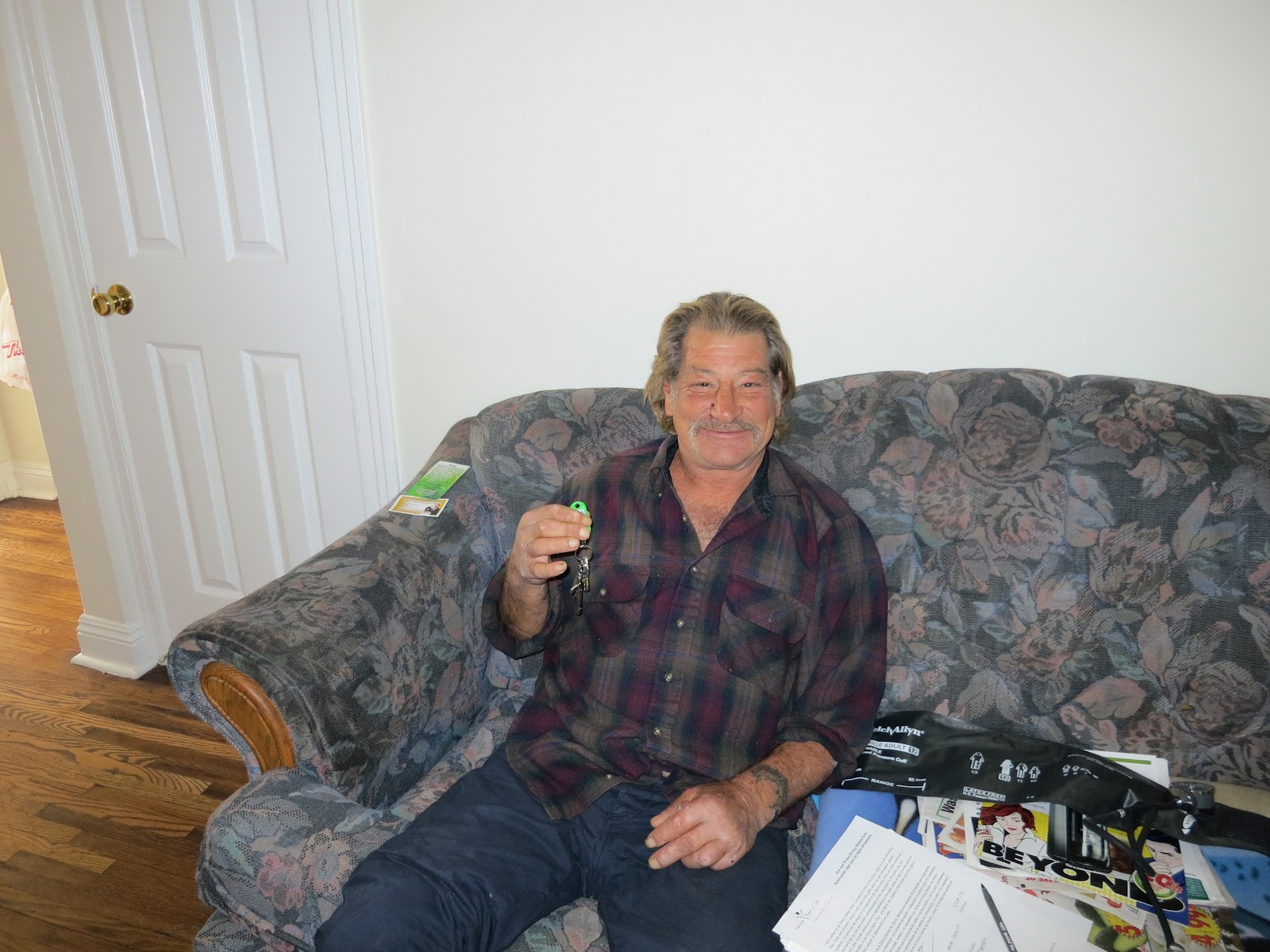 Figure 33.  A recently housed patient proudly displays his keys. Taken by Carrie Kowalski of Venice Family Clinic.
Countless doctors working in the field of homeless health care acknowledge that the single most important treatment intervention is housing.57  This "Housing is Health" connection is critical to the work of the Venice Family Clinic Street Medicine Program.
Many housing models require patients to abstain from substances or accept psychiatric treatments before being considered to be "ready" for housing. However, the Housing First approach provides housing as the first step for the most vulnerable—regardless of their willingness to participate in medical, mental, or substance use treatment. Founded on the assumption that housing is a basic human right, housing first is an evidence-based practice that is widely accepted in the homeless health care community.58
Housing first is associated with housing stability and retention.  Housing stability is a key contributor to engagement in substance use and mental health treatments.59  Housing stability also improves population health and is cost effective—reducing health care costs associated with emergency department and hospital utilization when remaining unsheltered.
Housing first is a harm reduction approach. Although it does not require abstinence, sobriety, or mental health treatment, it does require individuals to meet their obligations of tenancy.60  Individuals should be assessed based upon their capacity to comply with tenancy obligations or residency requirements depending upon desired and suitable housing type, for example: supportive housing, independent living, board and care, shared housing, sober-living, or family reunification.
Three keys to housing stability include:
Pay rent on time.
Be a good neighbor.
Care for the unit.
Educating prospective tenants to follow this simple housing mantra aligns with the obligations of tenancy that, if realized, will reduce the risky and harmful behaviors associated with unsuccessful tenancy and unwanted evictions.